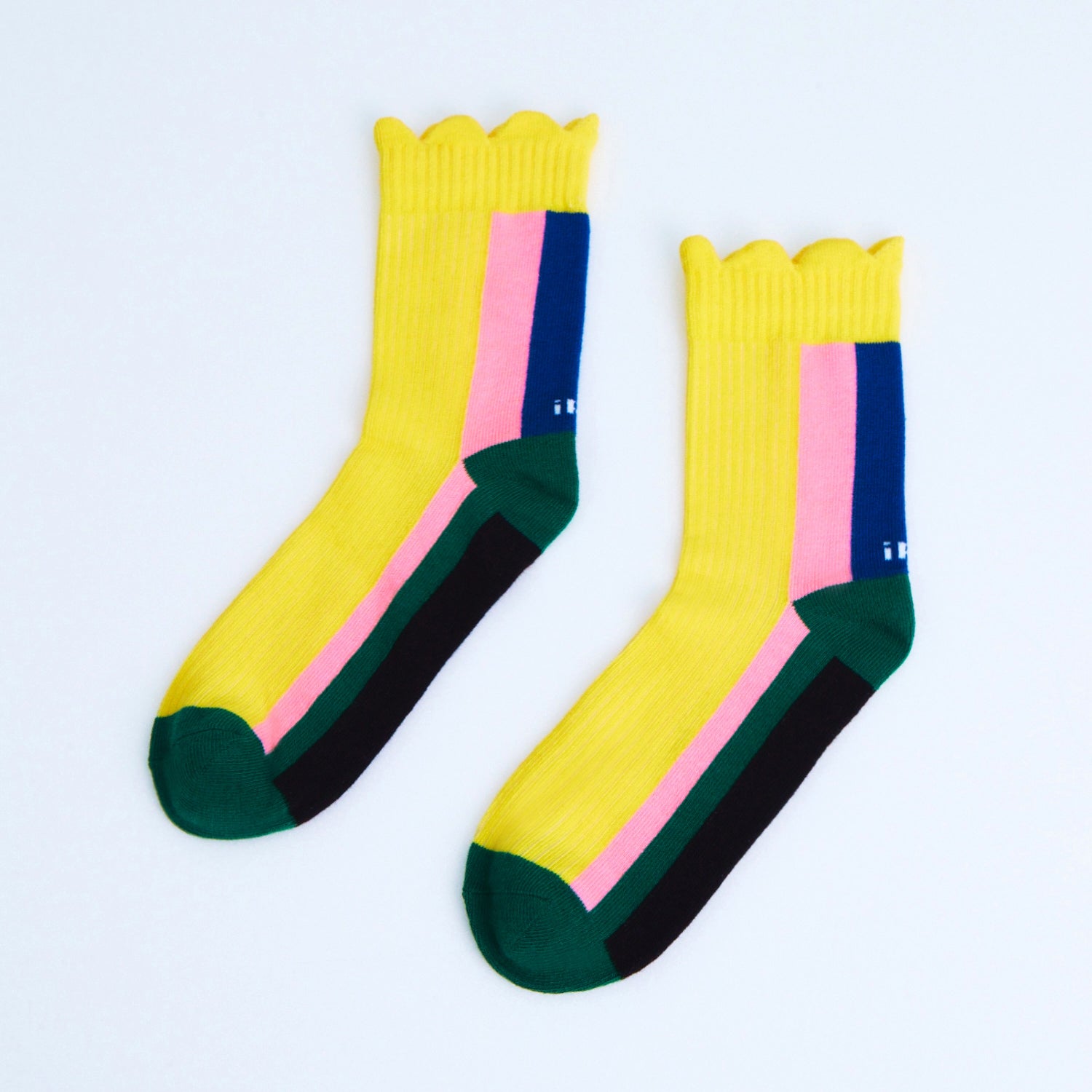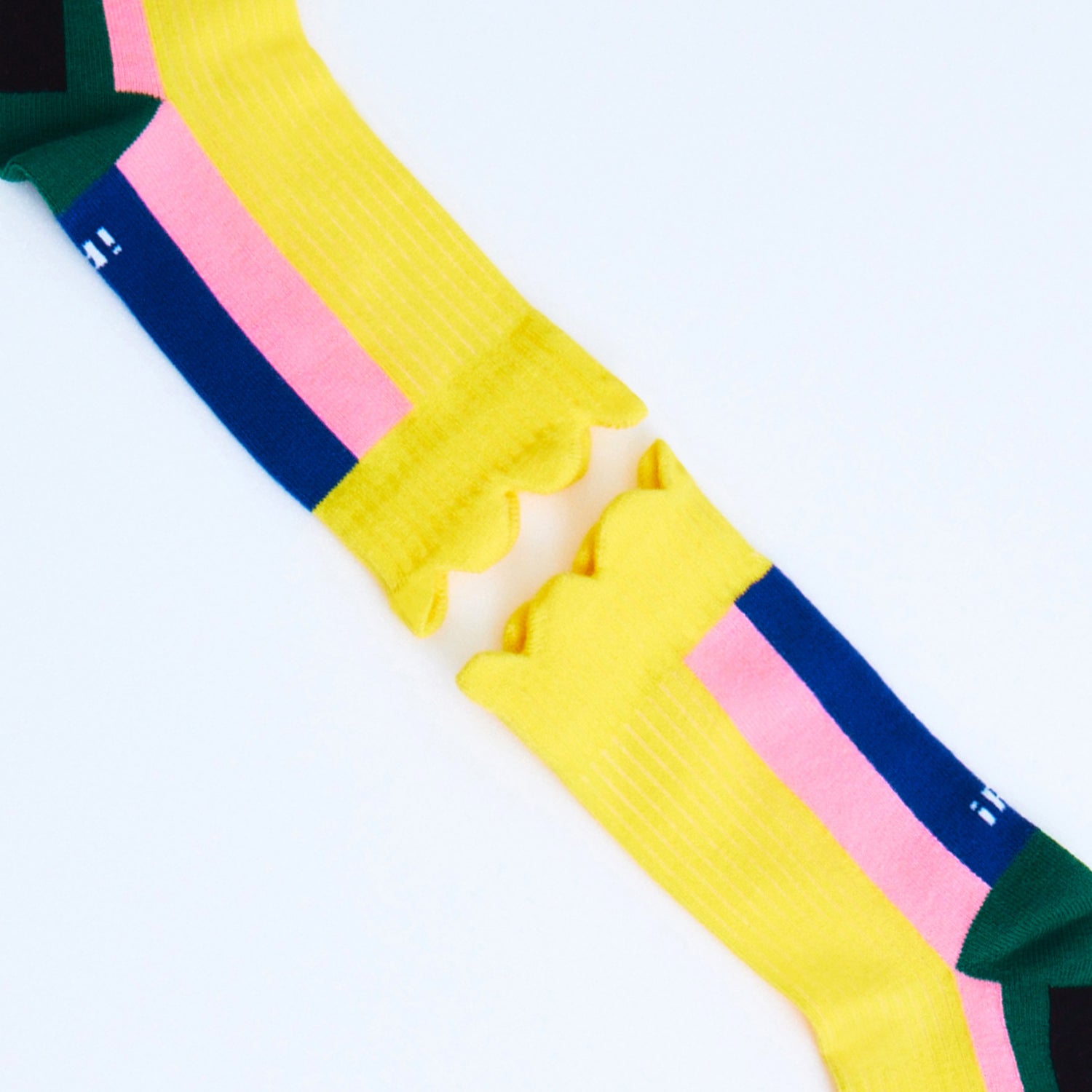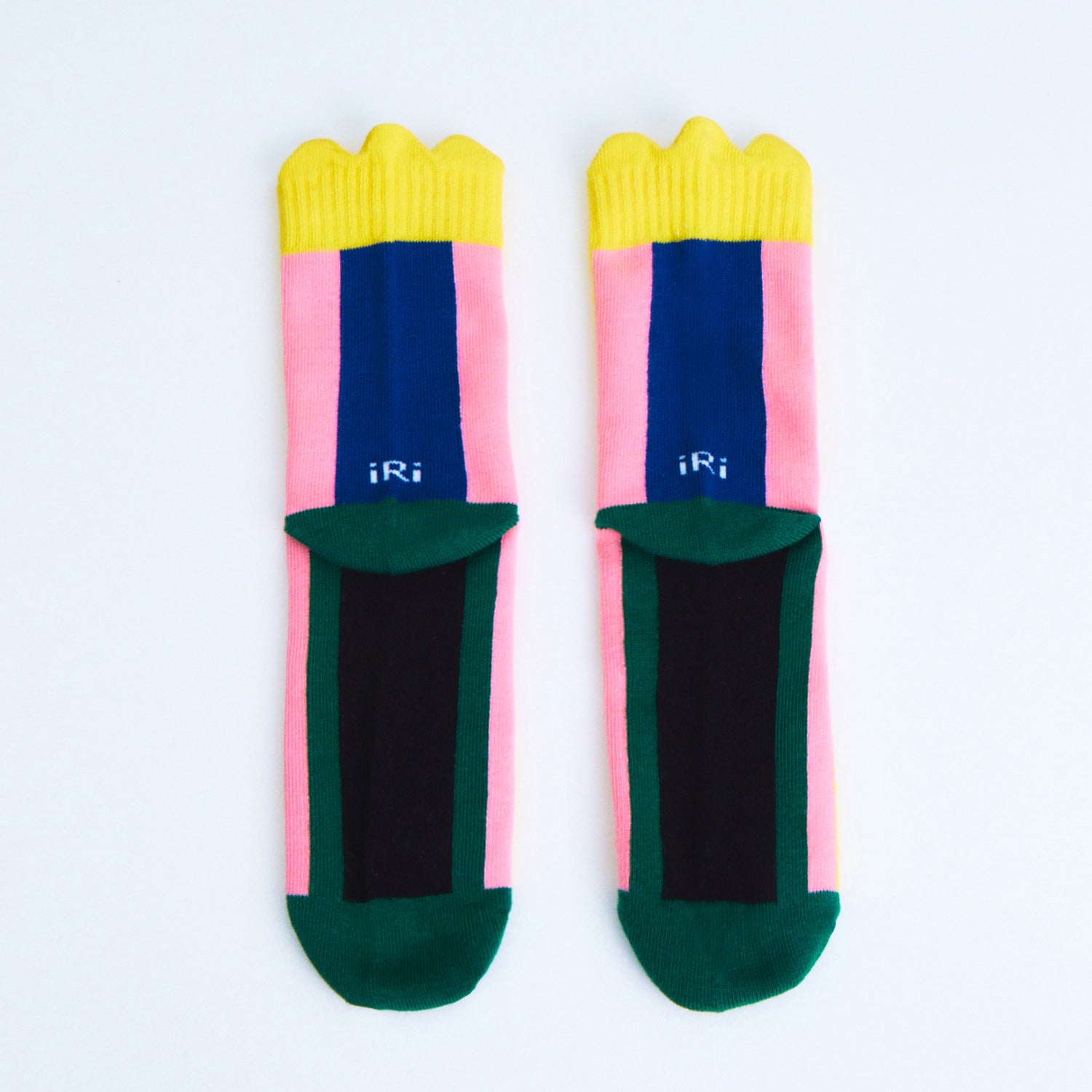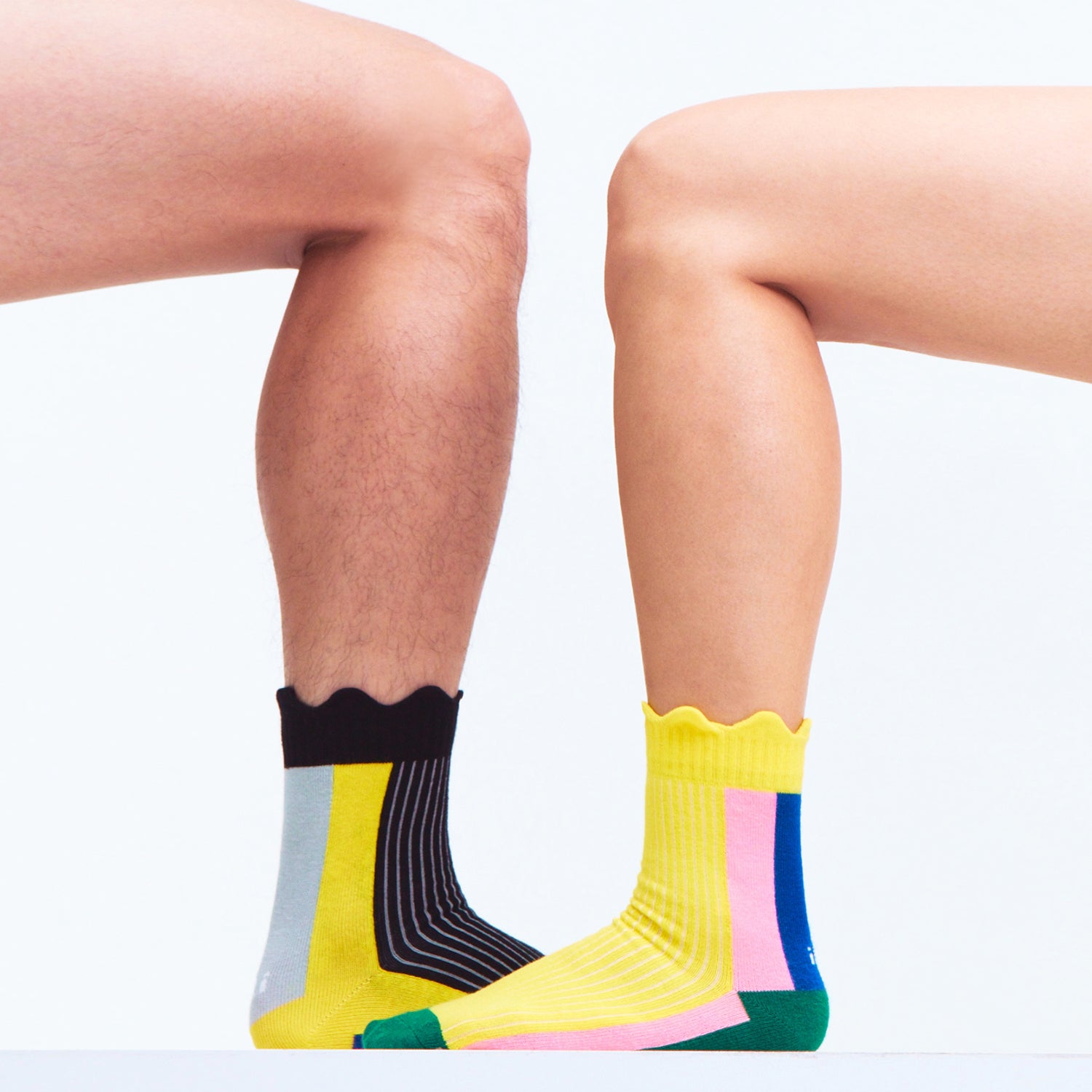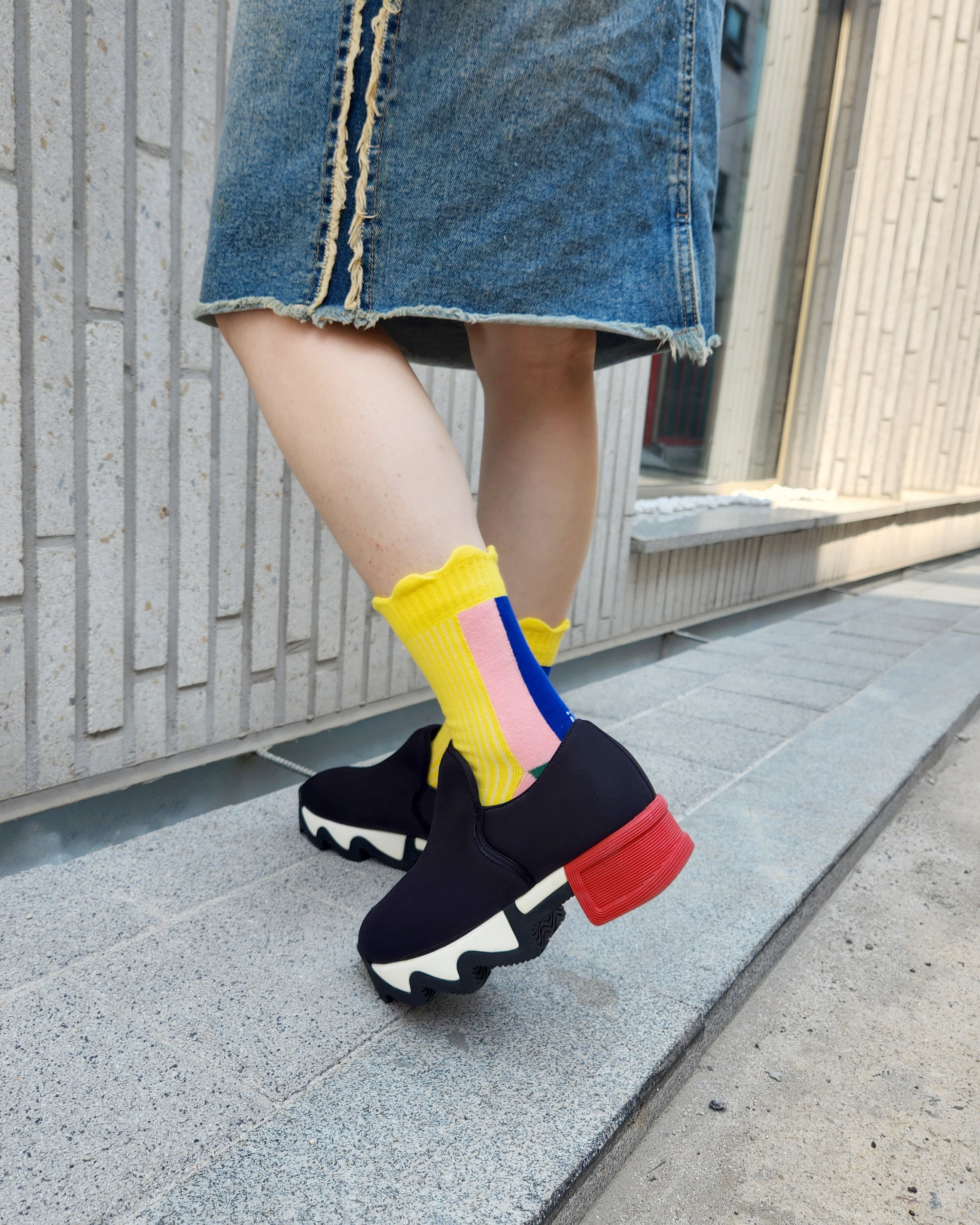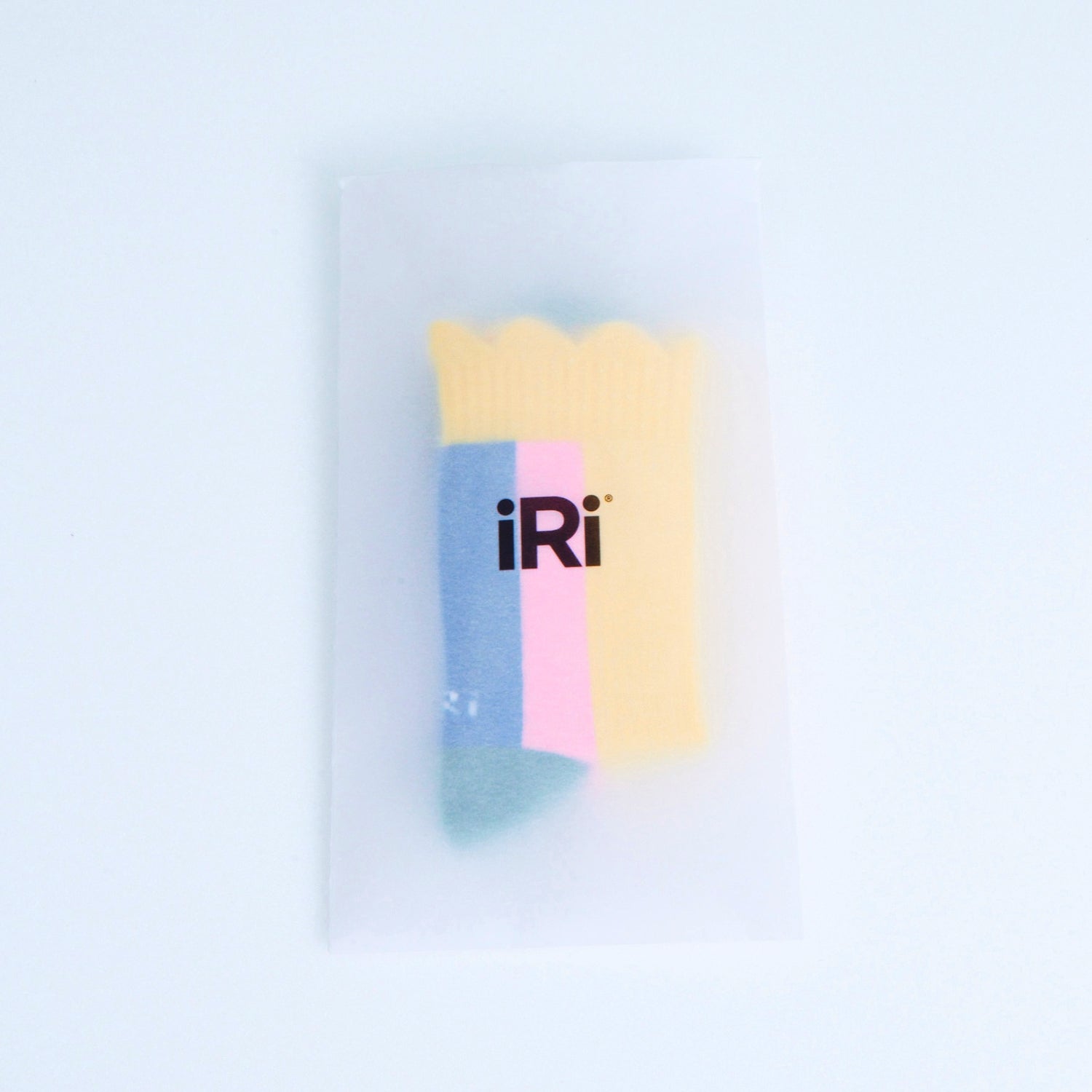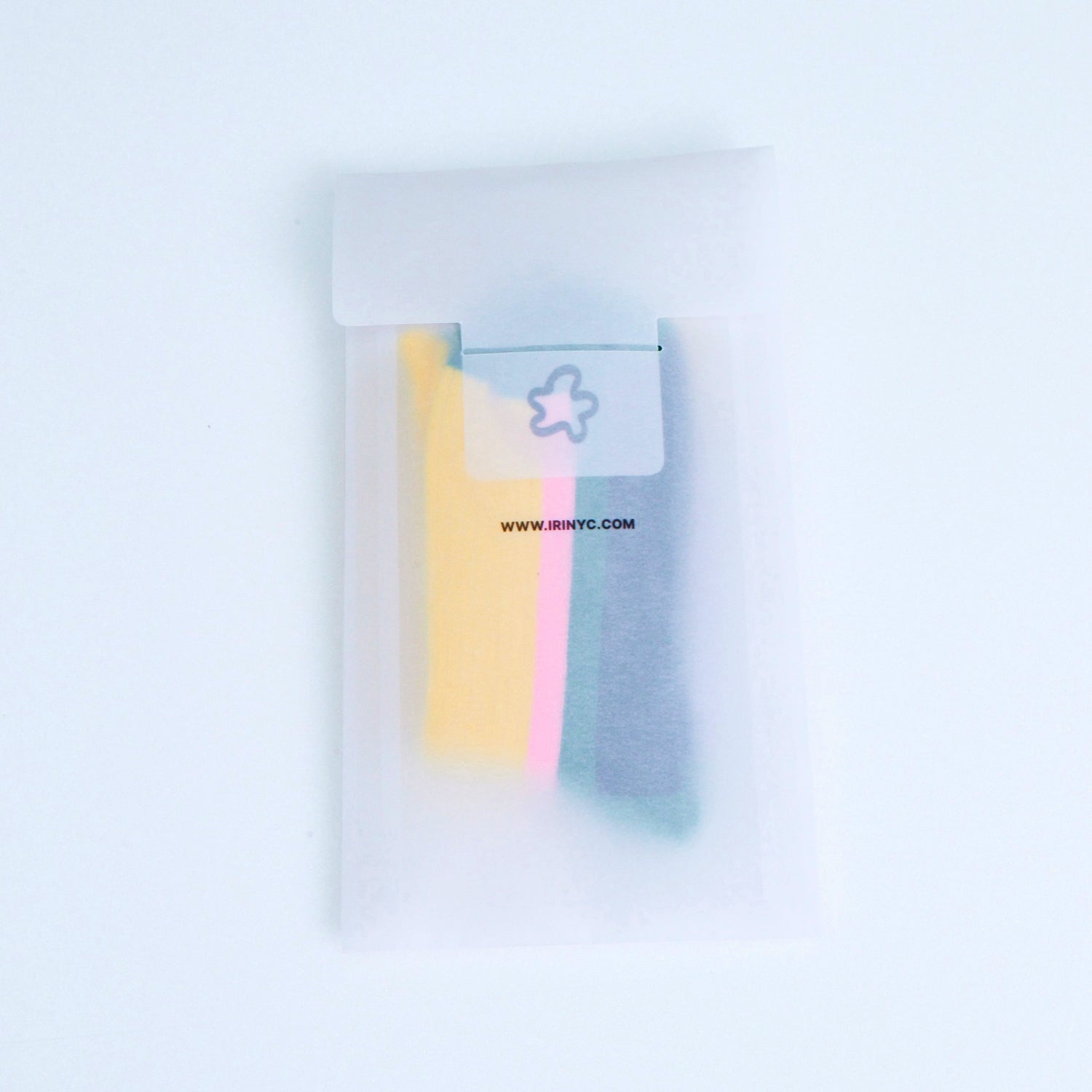 COLOR CHIP Sunrise Ankle Sock
COLOR CHIP SUNRISE SOCK

iRi's very first sock collection! Our above-ankle length COLOR CHIP socks highlight the playful tendencies of iRi. The fun yet functional design is a dramatic twist on dressed socks. The faux rib design at the front gives a flattering fit, where the crown top rib inspired by our 'fried egg' logo adds fun to the design.
100% Cotton Yarn
Crown Top Rib
iRi Intarsia Graphic
Made for All Season
Unisex
- Above Ankle Crew Length
- Unisex
- Medium Weight Rib
- Free US Shipping Over $50
- Responsibly Made in China
Care Guide
Being a small brand, we sadly could not meet the minimum order quantity to use Organic Cotton yarns for our first sock collection 🥲. Hence to avoid as much plastic usage in the production, we decided to go for 100% cotton composition.
- This is why we recommend to Machine Wash Cold for our socks to maintain its quality. For the best result, please place the socks inside a laundry bag to wash.
- If the socks are washed with hot water, it is natural for the yarns to start 'bubble'.
- We love the convenience of using dryer. However our socks will last longer if they are kept out of the tumble dryer.
- Do not iron or bleach.