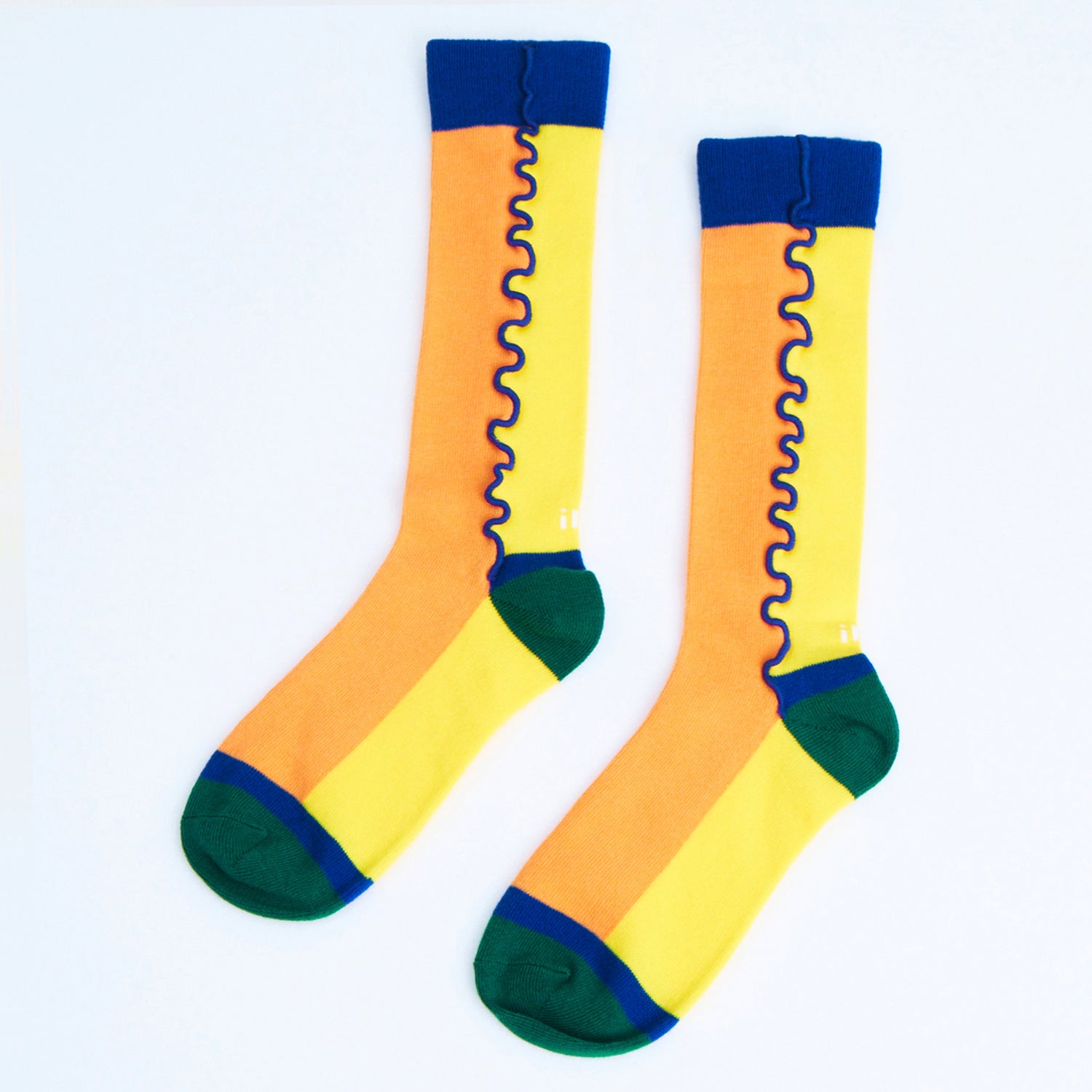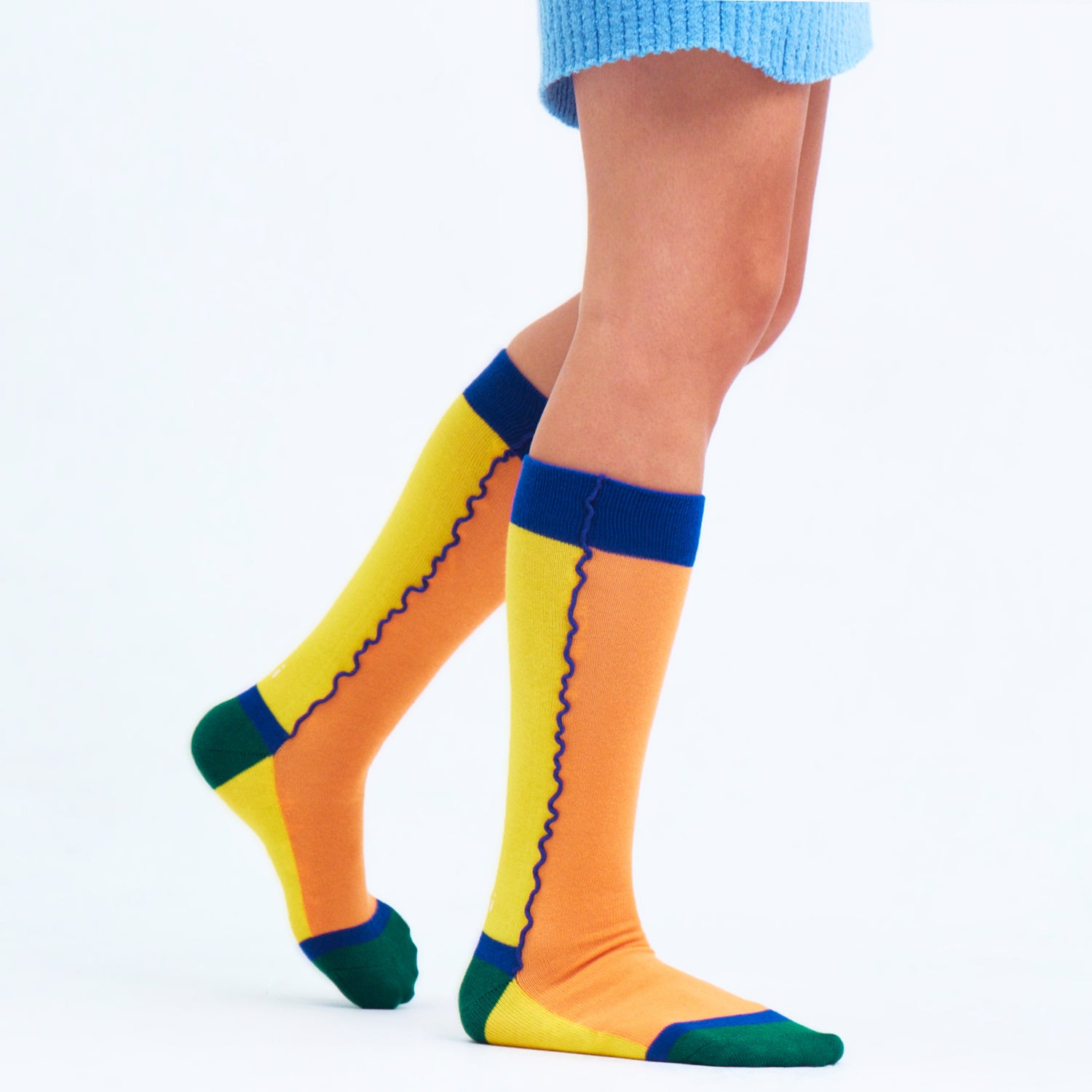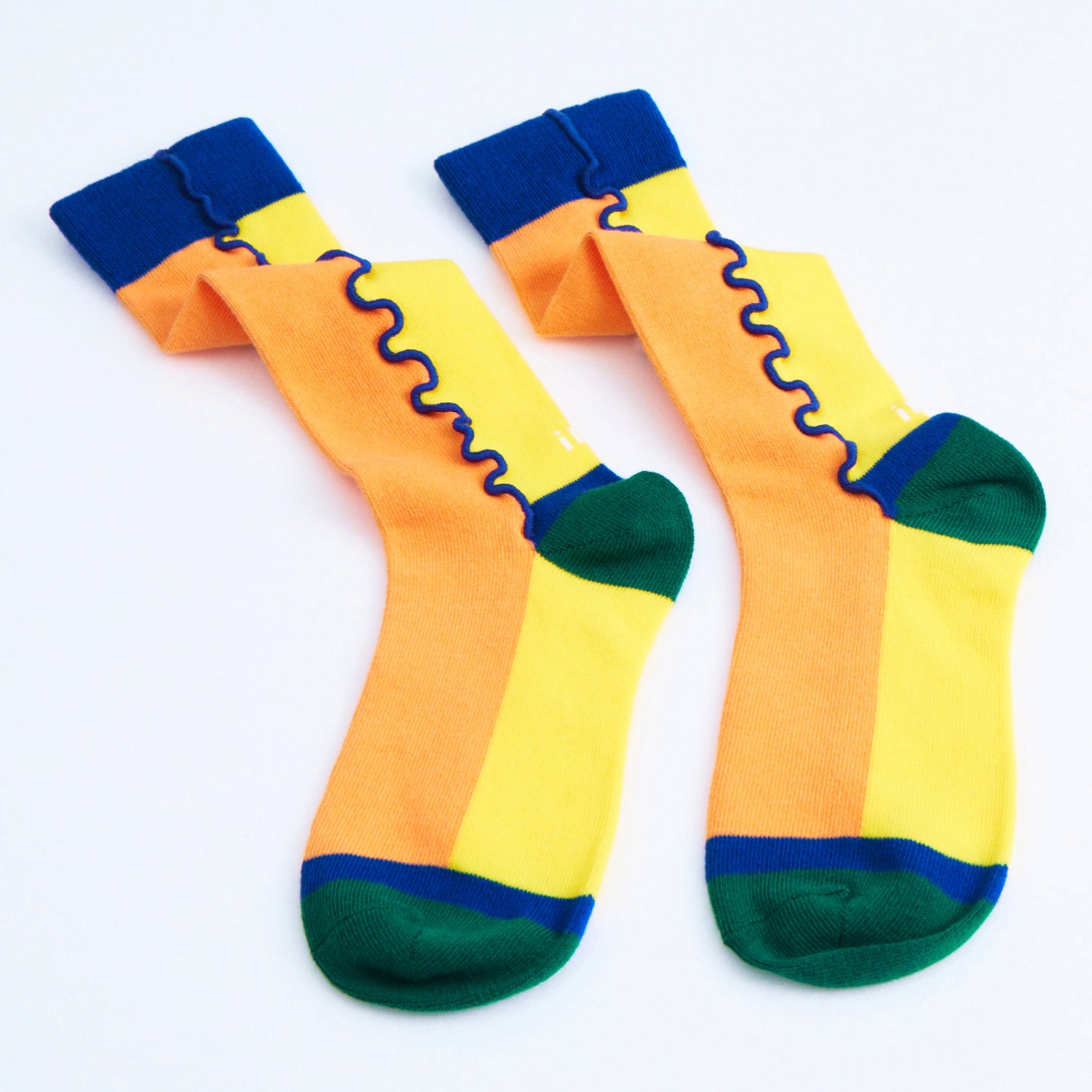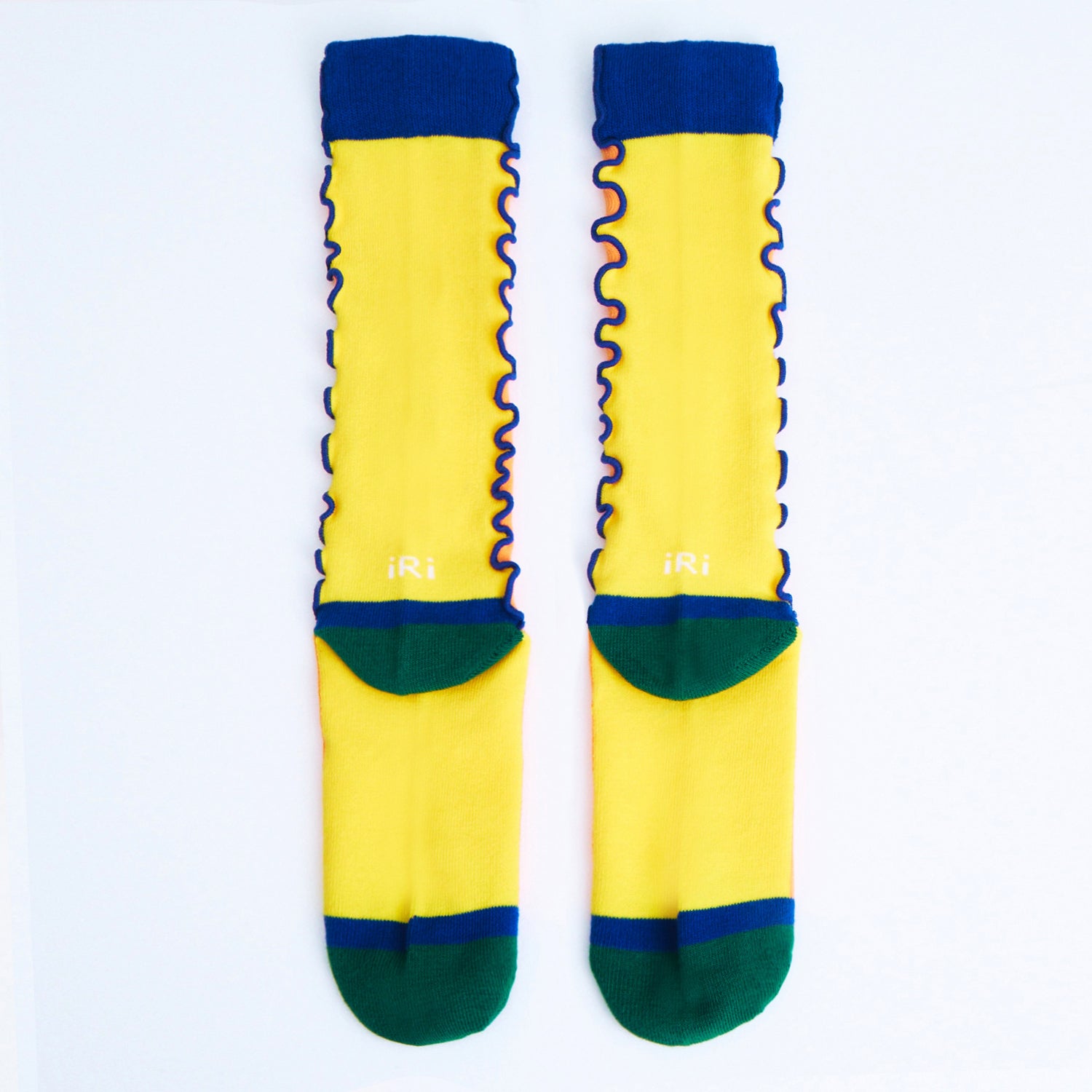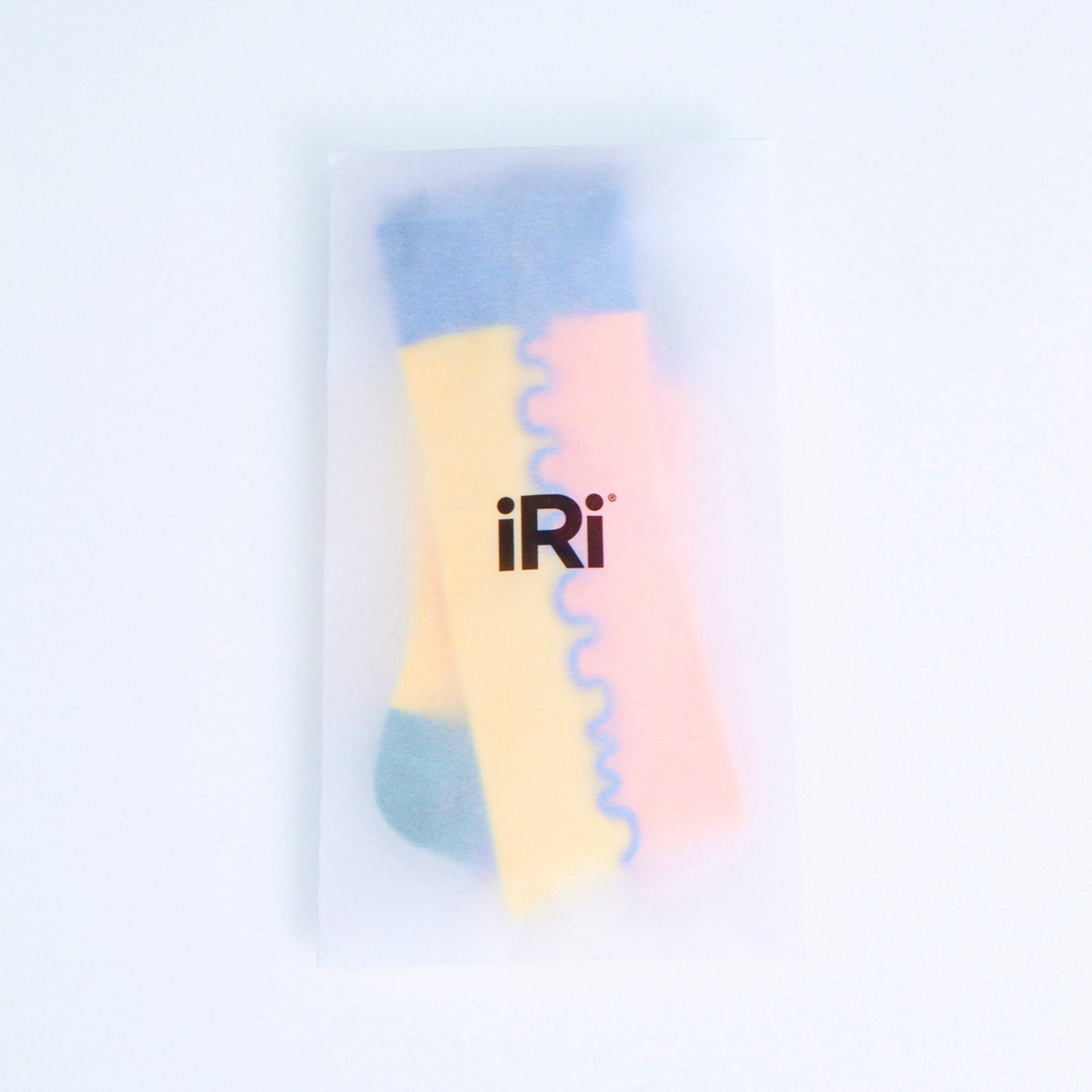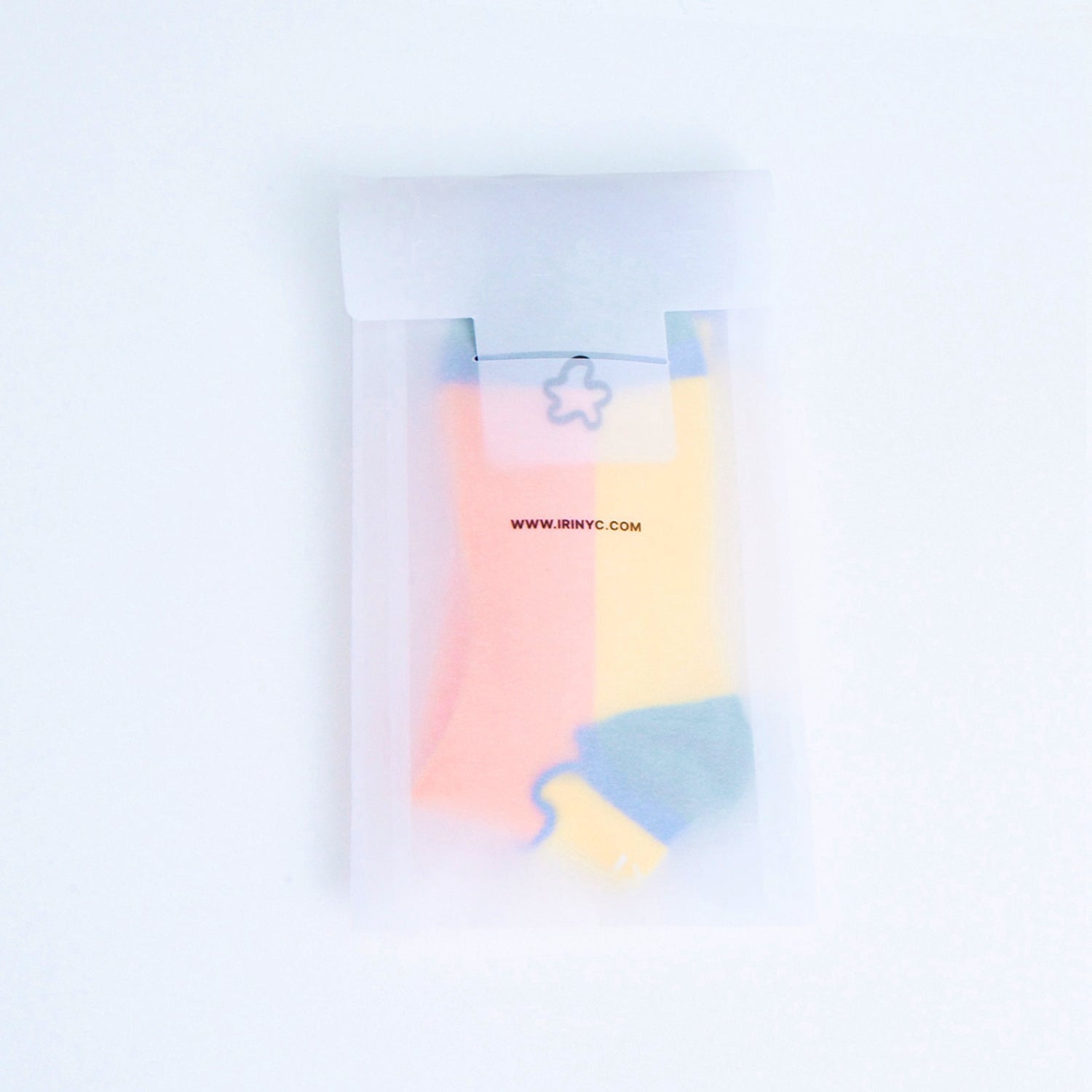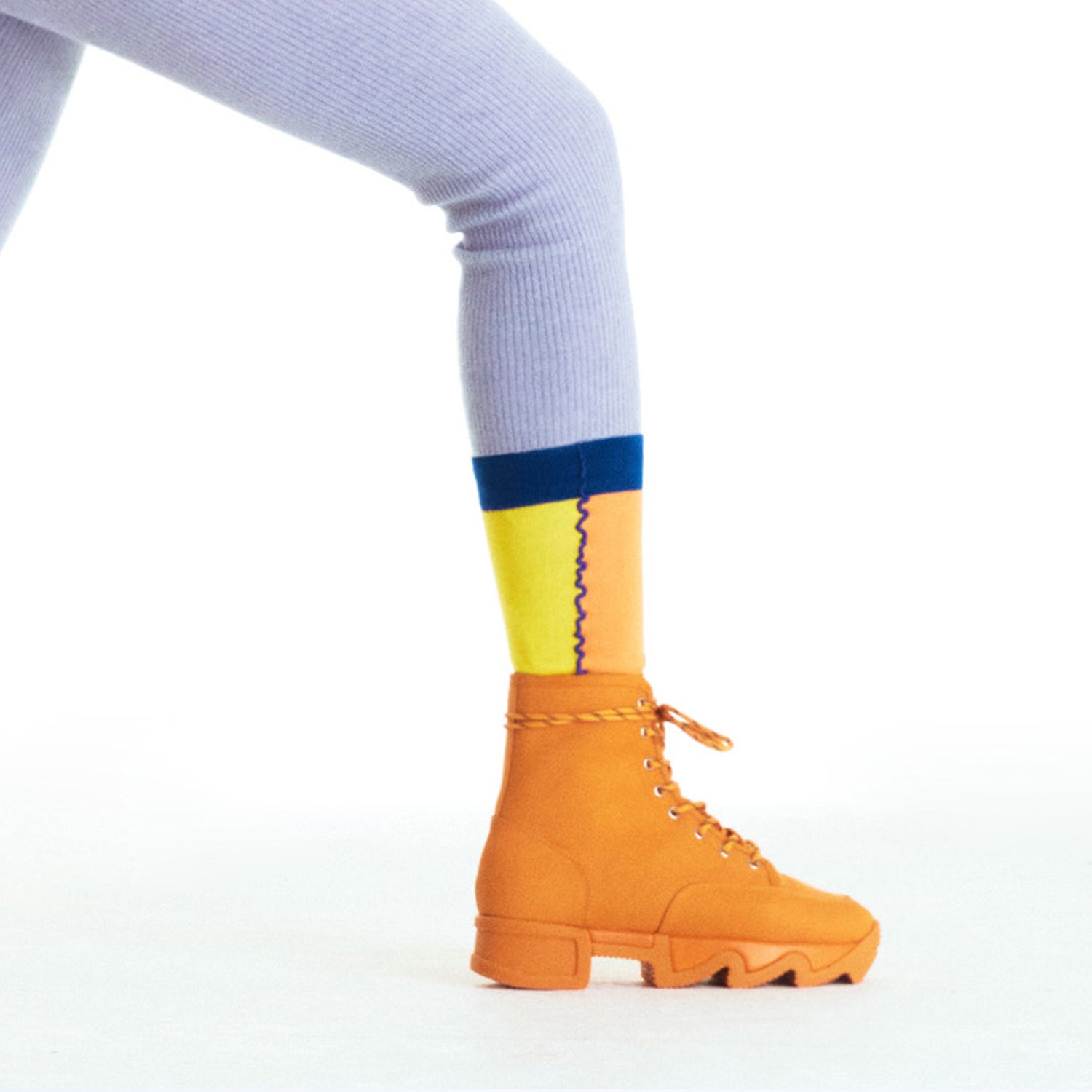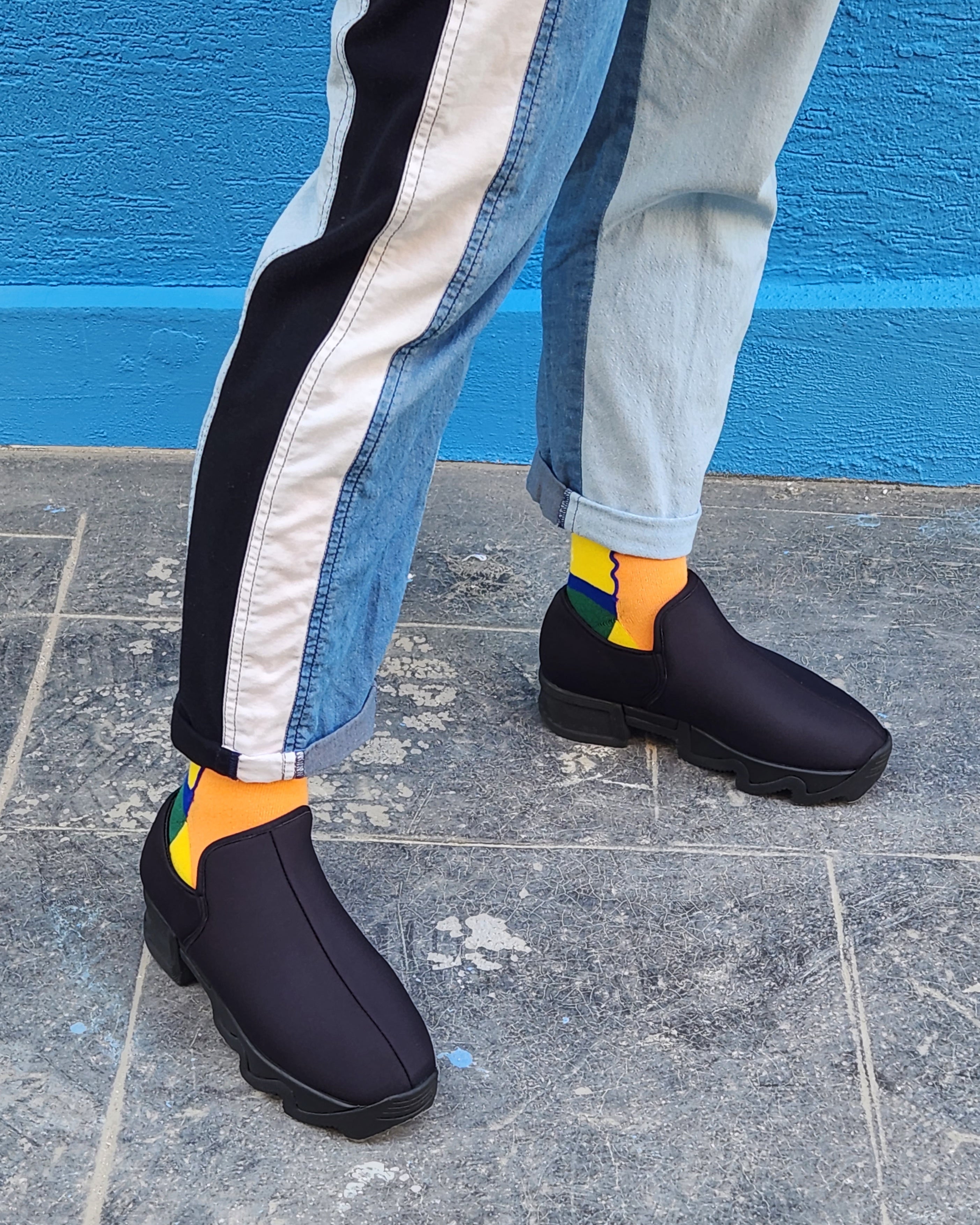 WIGGLE LEMON KNEE SOCK

iRi's very first sock collection! Complement your daily look with our unique yet comfortable WIGGLE knee-high socks. Our signature 'fried egg' logo is reinterpreted into color overlock stitches along both sides. Our WIGGLE overlock socks are made with soft, lightweight cotton yarns and the contrasting wide top rib nicely holds the socks around your leg.
100% Cotton Yarn
Contrasting Color Overlock Stitch
iRi Intarsia Graphic
Made for All Season
Unisex
- Knee-High Length
- Unisex
- Light Weight Rib
- Free US Shipping Over $50
- Responsibly Made in China
Care Guide
Being a small brand, we sadly could not meet the minimum order quantity to use Organic Cotton yarns for our first sock collection 🥲. Hence to avoid as much plastic usage in the production, we decided to go for 100% cotton composition.
- This is why we recommend to Machine Wash Cold for our socks to maintain its quality. For the best result, please place the socks inside a laundry bag to wash.
- If the socks are washed with hot water, it is natural for the yarns to start 'bubble'.
- We love the convenience of using dryer. However our socks will last longer if they are kept out of the tumble dryer.
- Do not iron or bleach.