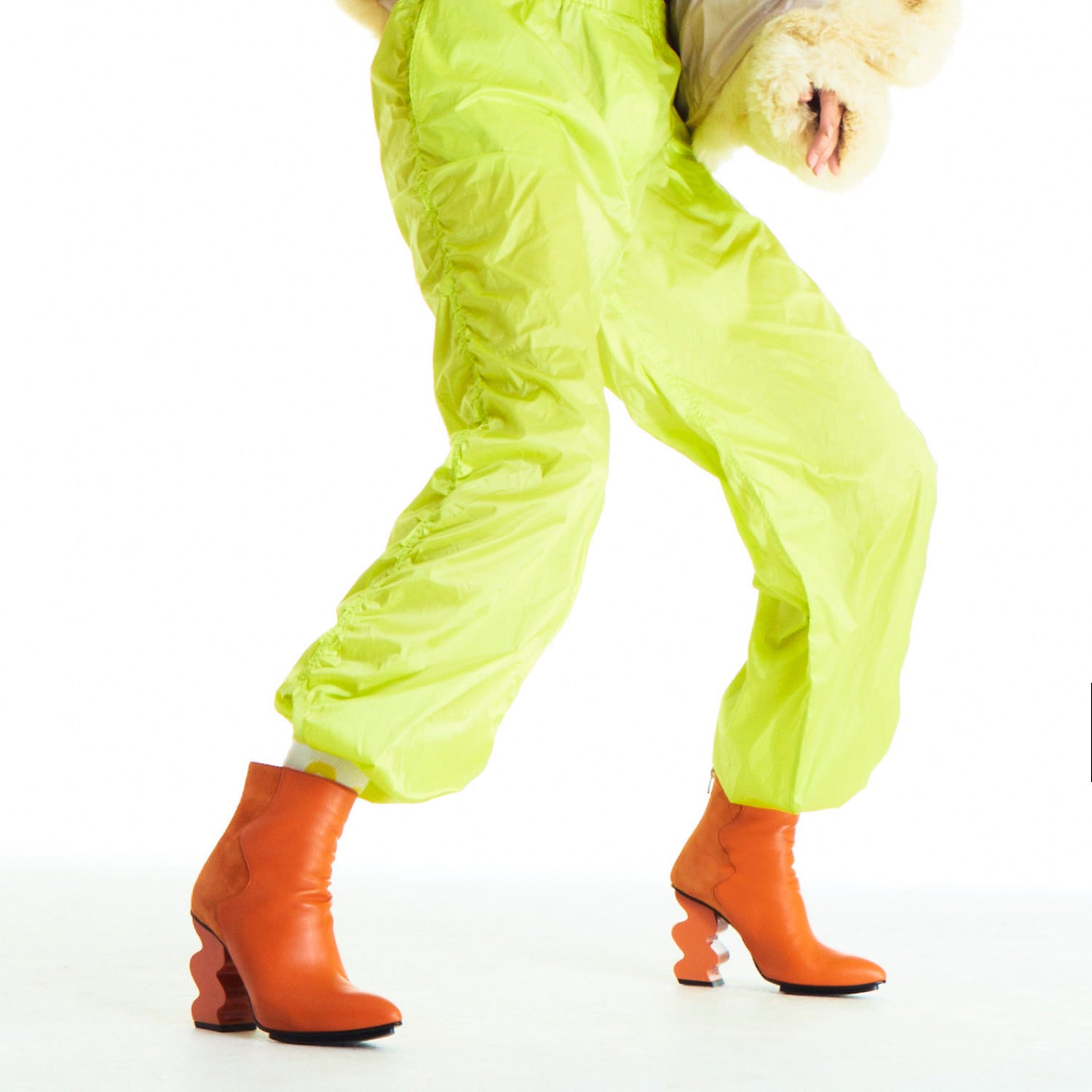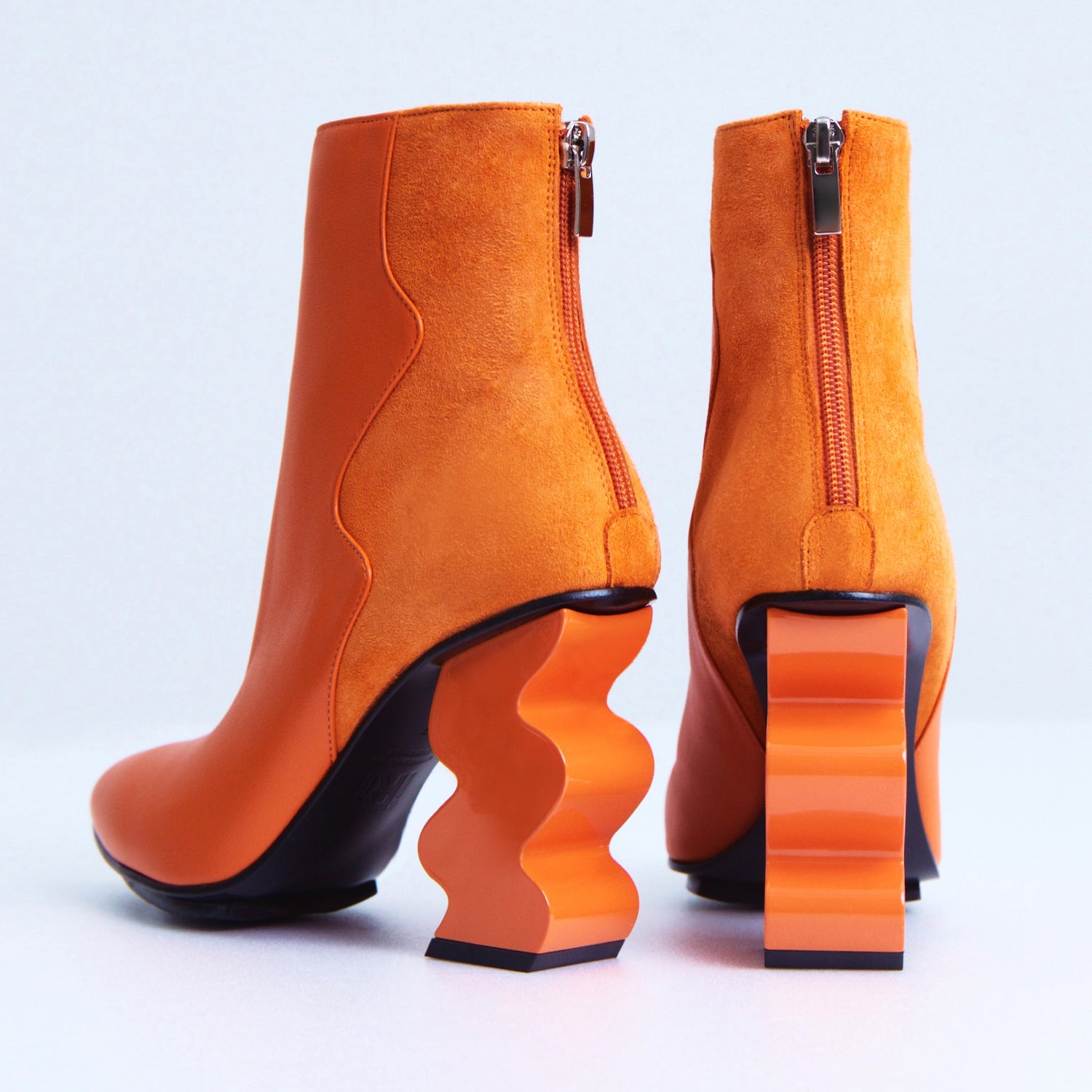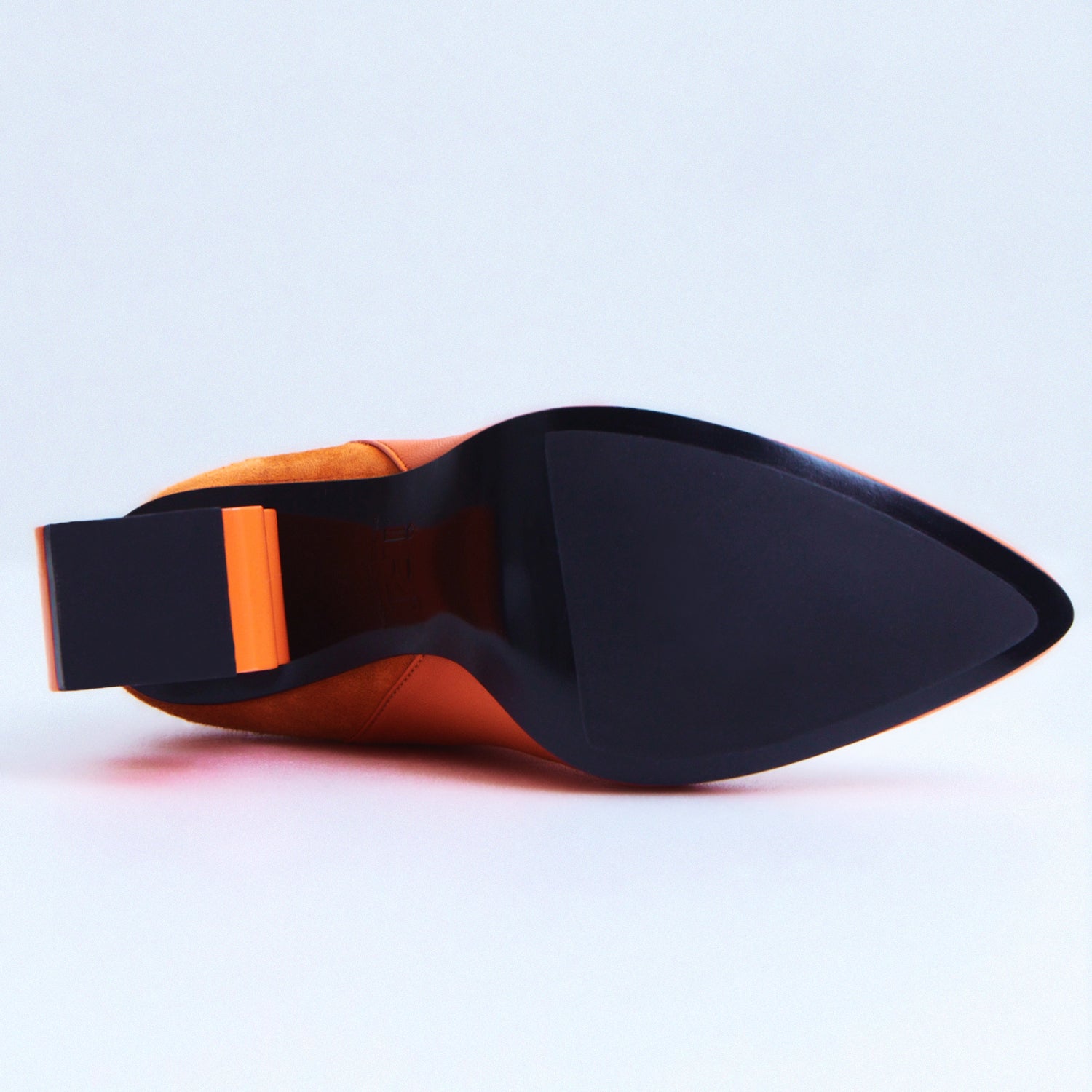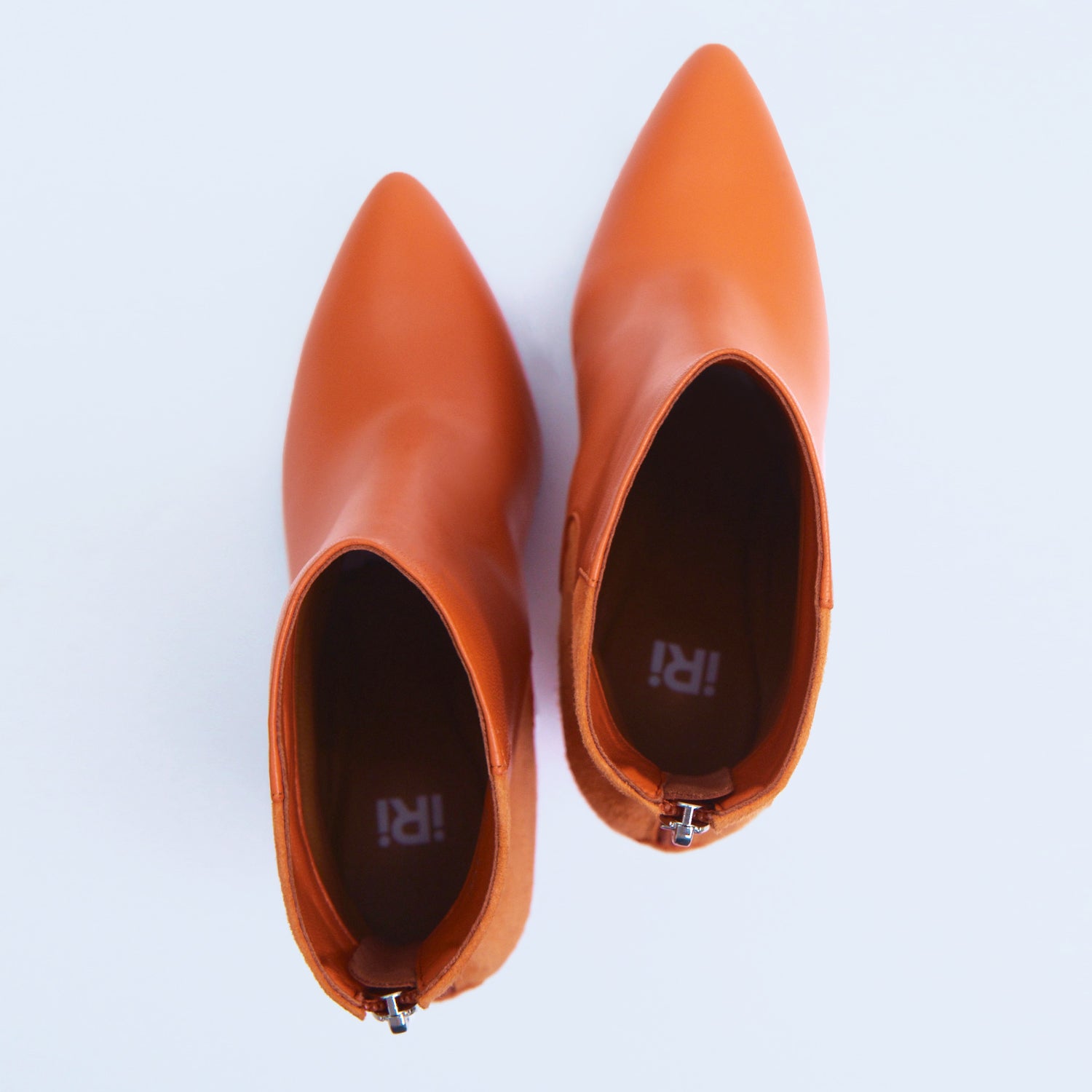 INES Orange Pointed Toe Leather Boot
ORANGE INES POINTED TOE LEATHER BOOT
Say hello to our first high heel boots, INES, for you to enjoy a stylish fall. The pointed almond toe and buttery soft leather combo will make you feel sky is the limit. Can be styled easily with your every occasion looks.
Upper: Orange Sheep Leather + Suede
Lining: Camel Vegan Leather + Orange Sheep Leather (opening)
Extra Cushioned Black Vegan Leather Insole for All-day Wear
Patented Glossy Orange Dancing Heel
- Platform height: 10mm /0.4in
- Heel height : 95mm / 3.75in
- Runs True to Size
- Width: Narrow (so we recommend going 1/2 size larger if you have a wider foot!)
- Free US Shipping & Returns
- Handcrafted with care in Korea
Size Chart
Runs True to Size. Take Your Usual Size.
Width: Narrow
Size Chart
US - Men
4
4.5
5
US - Women
5
5.5
6
6.5
7
7.5
8
8.5
9
EU
35
35.5
36
36.5
37
37.5
38
38.5
39
KOR
220
225
230
235
240
245
250
255
260
Care Guide
UPPER
- For sheep leather, please avoid direct sunlight or heat as it may deteriorate and decolorize.
- If the leather comes in contact with any liquid, use dry cloth/towel to wipe the wet spots.
- Kindly note suede cannot be polished. Hence, we suggest adding stain and moisture resistance at your own discretion. For better care, the leather should be gently brushed with suede brush in the same direction.
- Overtime as the leather ages, it is normal for it to age and become dry and lose some of their original natural finish. We recommend gently applying a thin layer of leather cream, which you can purchase from your local cobbler, and wipe of any excess with a cloth.
- To prolong the life of leather and your shoes, apply leather cream regularly.
- Store your heels in a cool, dry place. To protect your heels from dust, we recommend storing them in our iRi dust bag or Shoe Box.
HEEL
- Any dirt or marks left on the sole and heel can easily be removed with damp cloth.
- It is natural that overtime as you wear the heels, there will be scratches at the bottom of the sole and heel. To overcome this, we recommend to take the heels to local shoe maker/cobbler to buff the sole or to replace the heel stamp.
- If your sole and heel get wet, leave them in a shaded area to let them dry naturally.