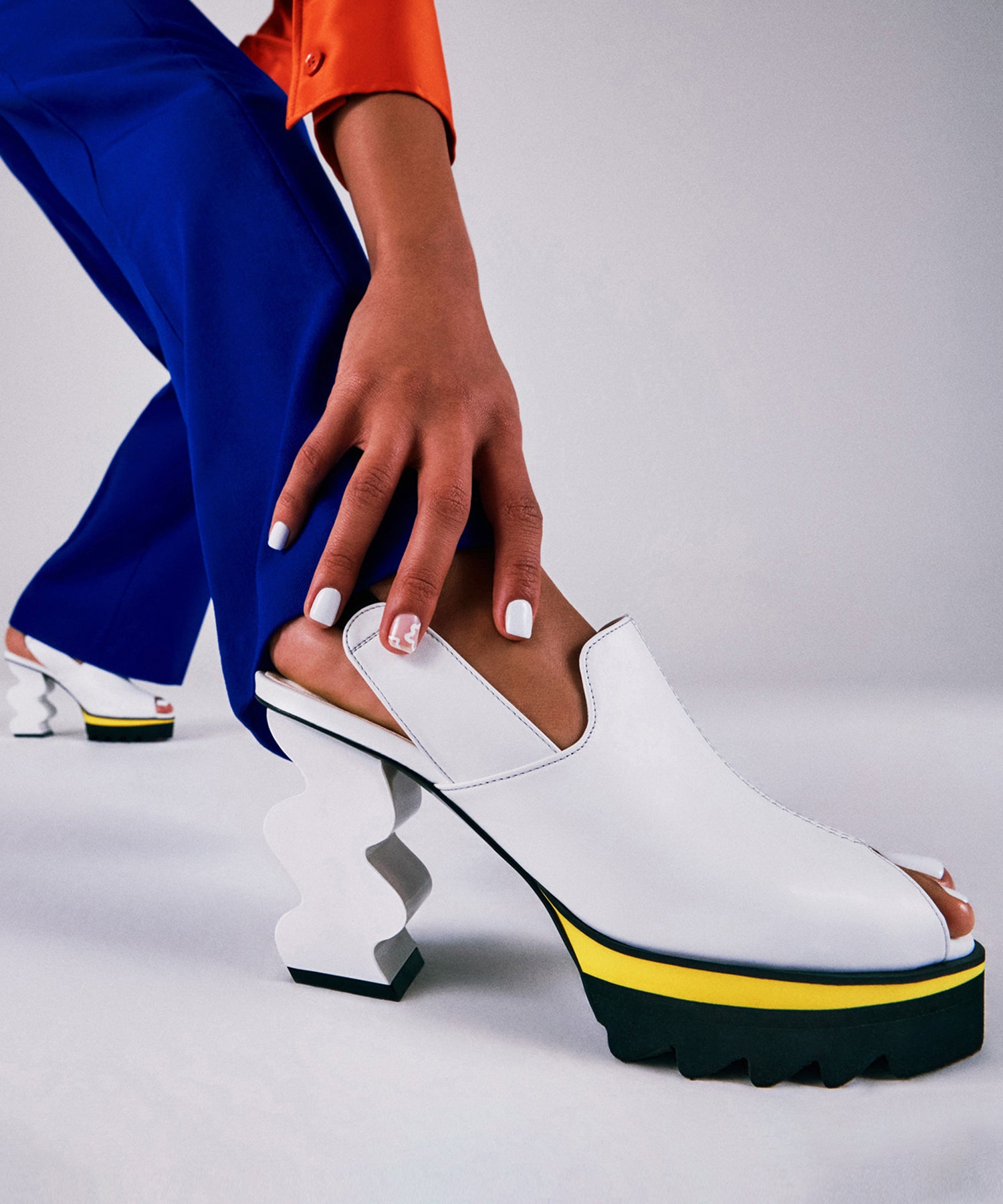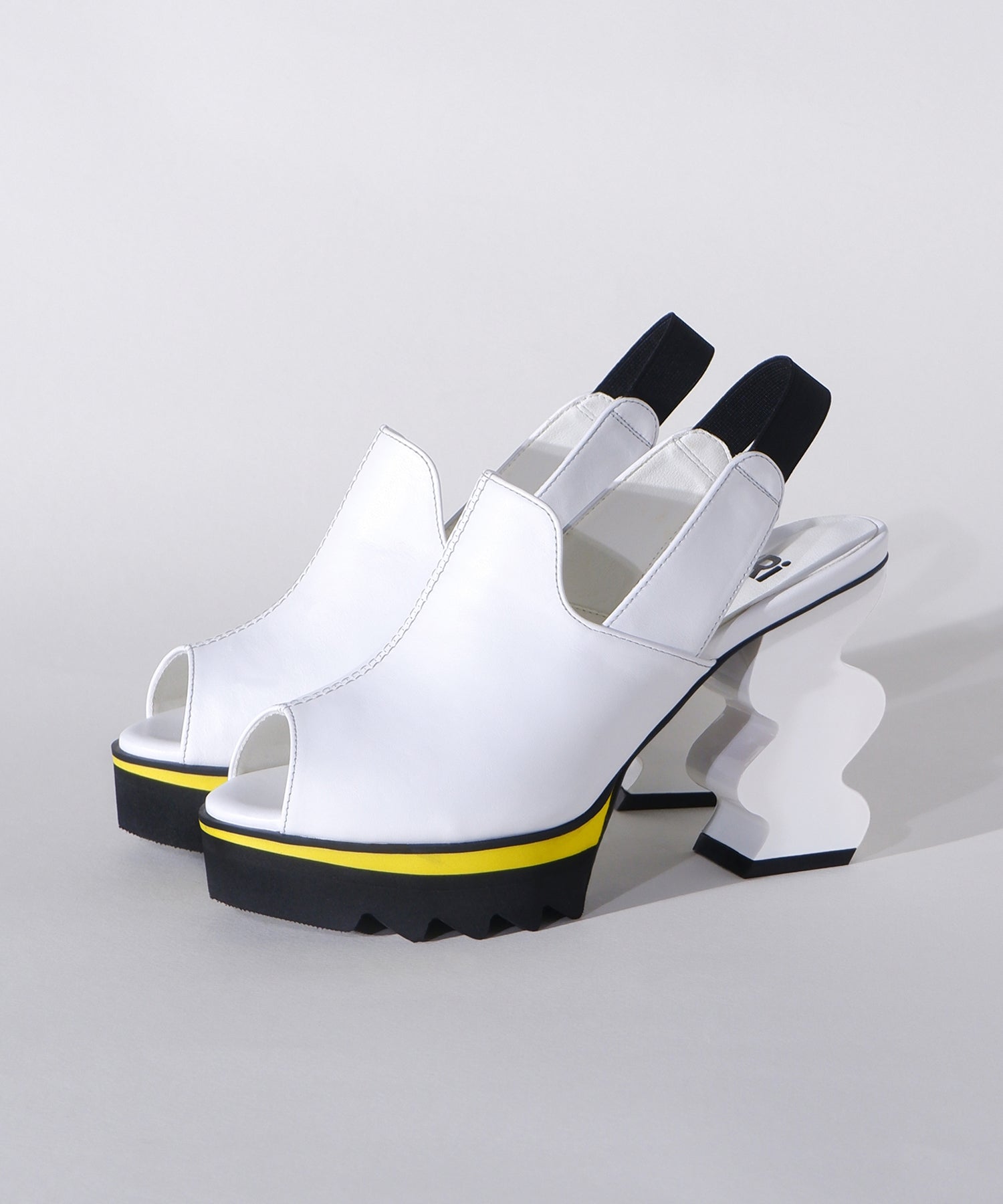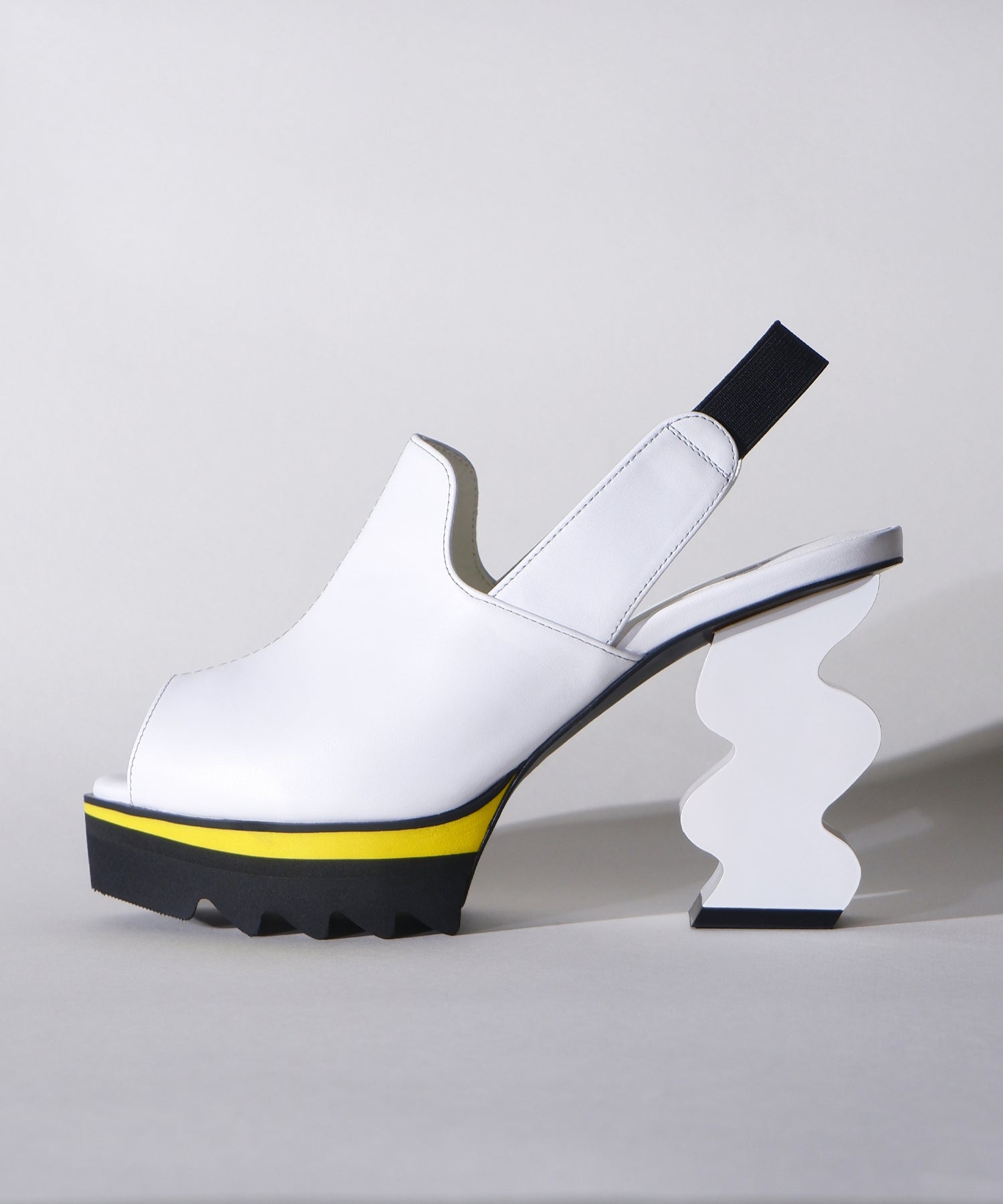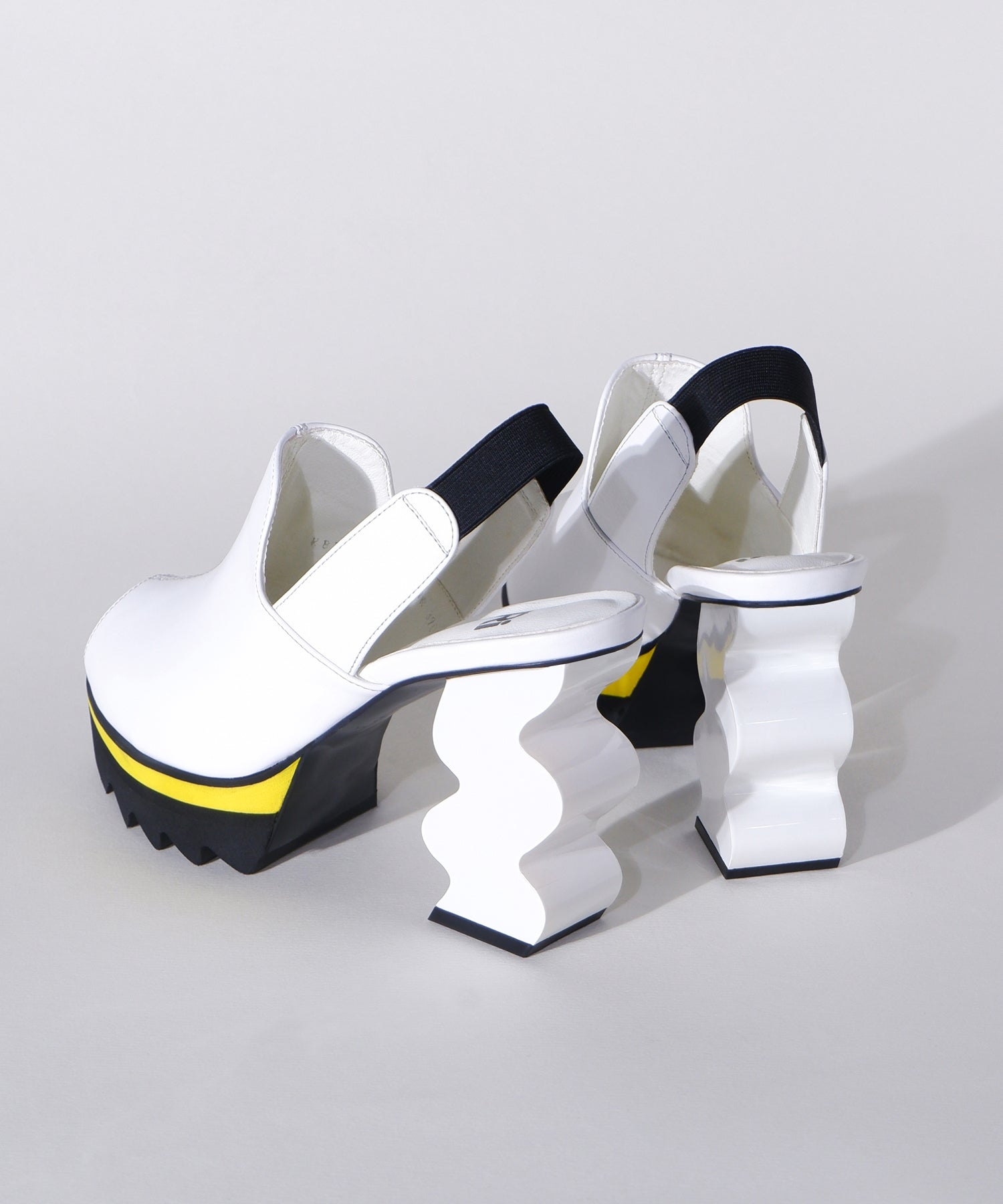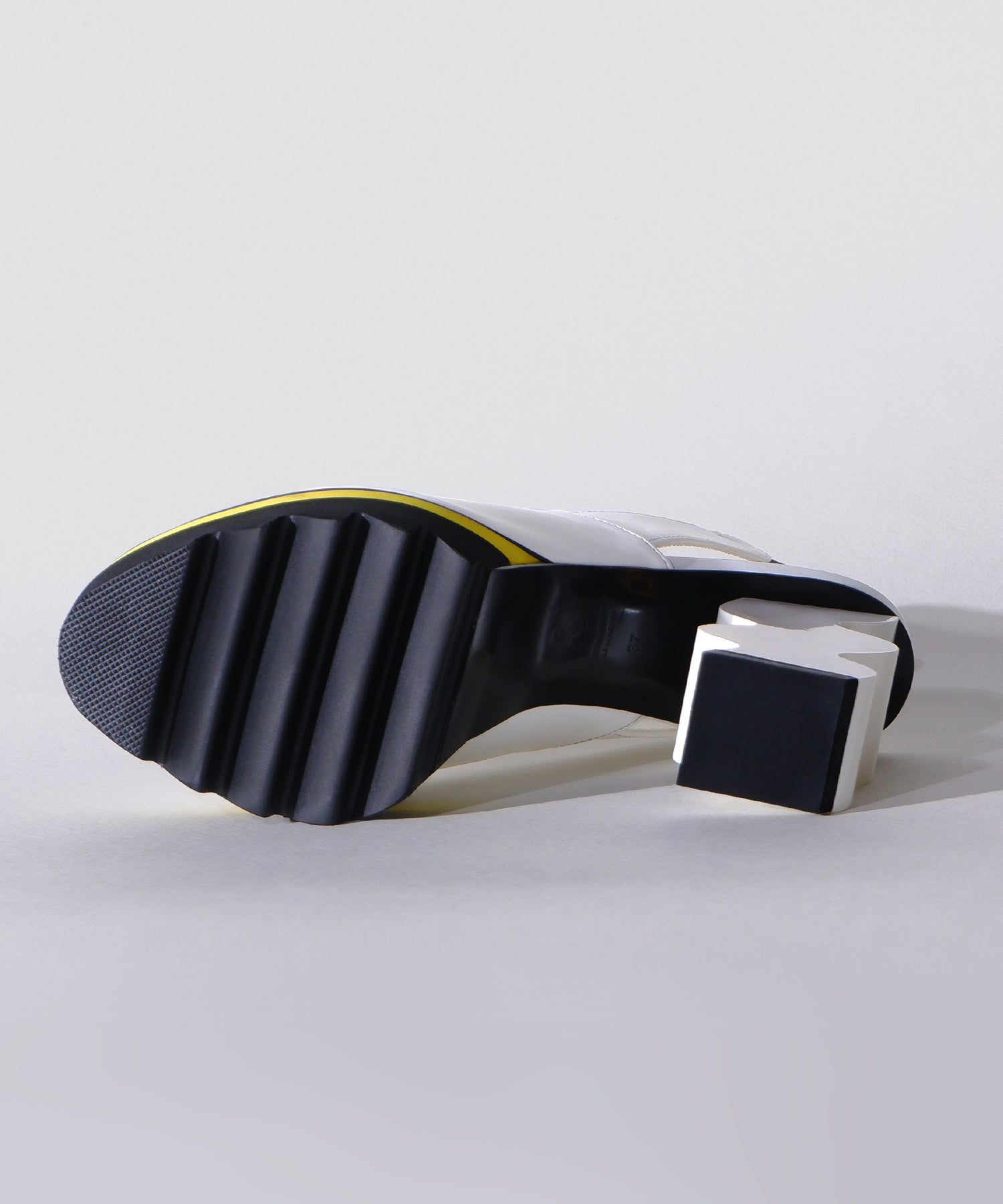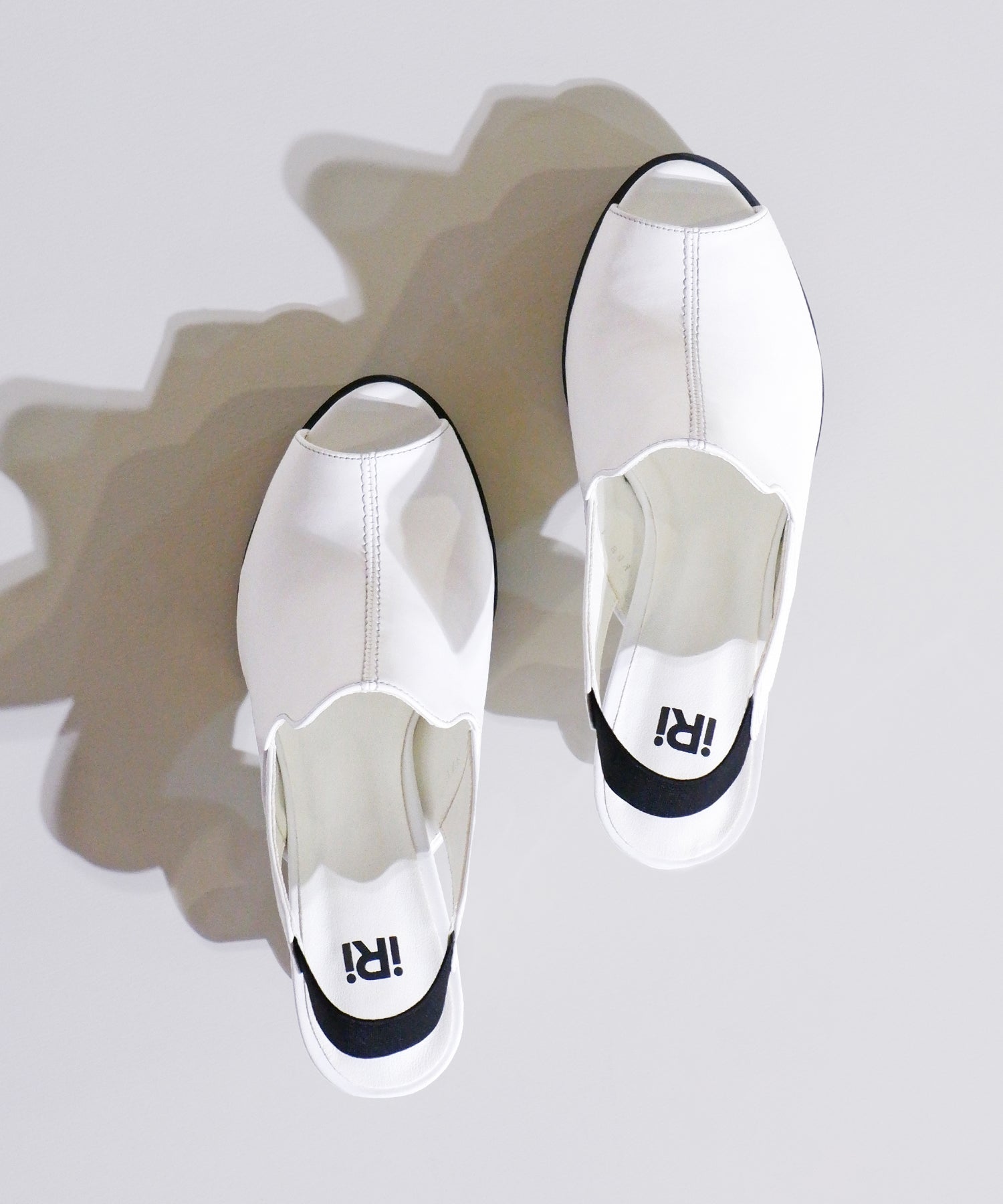 REILA White Open Toe Platform Heel
WHITE OPEN TOE PLATFORM HEEL

Ready to enjoy the endless summer nights? Our open-toe platform heel is designed with our patent protected Dancing Heel crafted of lightweight EVA outsole with a stroke of iRi's signature yellow. REILA's heel features an elastic band at back and extra cushioned insole for additional comfort.
Upper: White Calf Leather
Lining: White Vegan Leather
Insole: Cushioned White Vegan Leather
Patented Glossy White Dancing Heel
- Platform height: 25mm / 1.0in
- Heel height : 95mm / 3.75in
- Runs True to Size
- Width: Narrow (so we recommend going 1/2 size larger if you have a wider foot!)
- Free US Shipping & Returns
- Handmade in Korea
Size Chart
Runs True to Size. Take Your Usual Size.
Width: Narrow
Size Chart
US - Men
4
4.5
5
US - Women
5
5.5
6
6.5
7
7.5
8
8.5
9
EU
35
35.5
36
36.5
37
37.5
38
38.5
39
KOR
220
225
230
235
240
245
250
255
260
Care Guide
UPPER
- For our leather, please avoid direct sunlight or heat as it may deteriorate and decolorize.
- If the leather comes in contact with any liquid, use dry cloth/towel to wipe the wet spots. Fill the shoes with newspaper or paper to maintain the shape while being dried in a well-ventilated space.
- Overtime as the leather ages, it is normal for it to age and become dry and lose some of their original natural finish. We recommend gently applying a thin layer of leather cream, which you can purchase from your local cobbler, and wipe of any excess with a cloth.
- To prolong the life of leather and your shoes, apply leather cream regularly.
- Store your heels in a cool, dry place. To protect your heels from dust, we recommend storing them in our iRi dust bag or iRi Shoe Box.
HEEL
- Any dirt or marks left on the sole and heel can easily be removed with damp cloth.
- It is natural that overtime as you wear the heels, there will be scratches at the bottom of the sole and heel. To overcome this, we recommend to take the heels to local shoe maker/cobbler to buff the sole or to replace the heel stamp.
- If your sole and heel get wet, leave them in a shaded area to let them dry naturally.